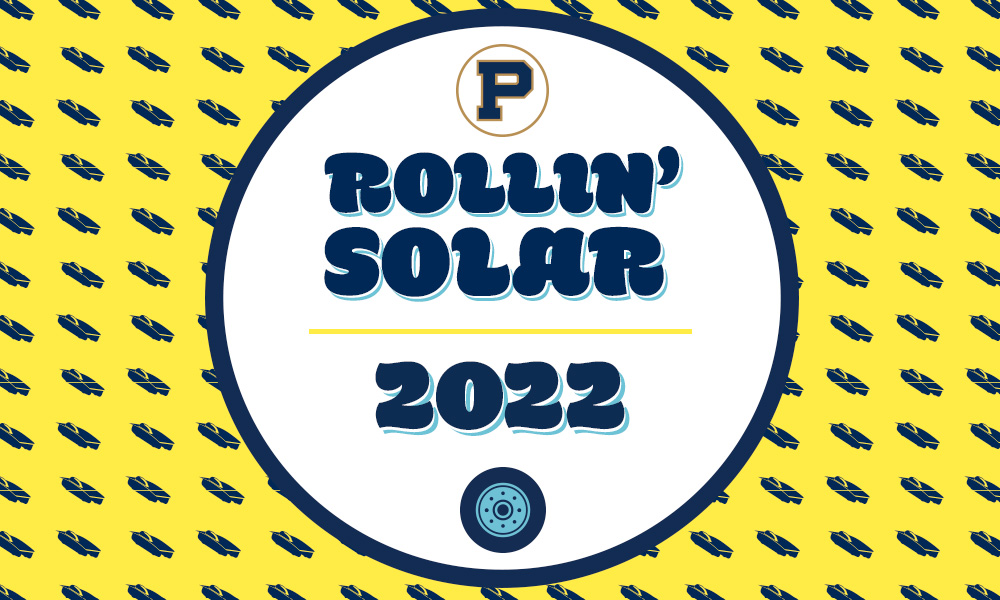 First of all—we won! That has to be the lead for this year's blog. But fear not; you cannot skip the rest of the blog because how we got there is an interesting tale.
More interesting than last year? More interesting than showing up the first day with a trailer full of parts, assembling RA XI on the fly and summiting Raton Pass in the middle of summer with only MIT and University of Kentucky for company?
Yes. Mostly because…………..we won. Now, to be perfectly accurate, clear and humble it must be said that the Principia Solar Car team won the Formula Sun Grand Prix, the qualifying event for the American Solar Challenge (ASC). Today we begin the ASC: a cross-country race re-tracing the path of the historic Oregon Trail. Sadly, (fortunately?) the race does not go all the way to Oregon. But it does get mighty close. Today we begin the cross-country portion of the challenge in Independence, MO, the origin point not only of the Oregon Trail, but the Santa Fe Trail (last year's route) and the less-well-known California Trail.
For the past week, the team worked very hard to arrive on the first day with a fully-assembled car. Mission accomplished. That proved to be a decisive advantage this year as the car proved itself durable, efficient and…well, we're still waiting for a small and lightweight air conditioning system for the drivers, but that can be next year's addition.
With the car more-or-less ready to go from Day One, the big questions were to see how quickly and how many times it could travel around the track at Heartland Motor Speedway in Topeka, KS. As it happened, over three days of racing at Heartland, RAXI logged about 300 laps—which was enough to bypass both MIT (2nd place) and University of Kentucky (3rd place), our old hill-climbing buddies from last year.
The car actually did more than 300 laps but had to take a couple of penalty hits for some minor "scrutineering" issues. The team performed admirably—both inside the car and in the pit. We can't share many of the technical and strategic factors because a) the race is still on, and b) Team Leader Brian Kamusinga does not "want to let the others know what we've got."
The Formula Sun Grand Prix win puts Principia at Pole Position #1 in the Single Occupant Vehicles (SOVs) category which is the class we race in. That will be another advantage for the cross-country trials, and the team plans to make the best of it.
Stay tuned to this blog to hear more about the day-to-day events of the race, where we are headed, and how we got to this point. Idaho, here we come!